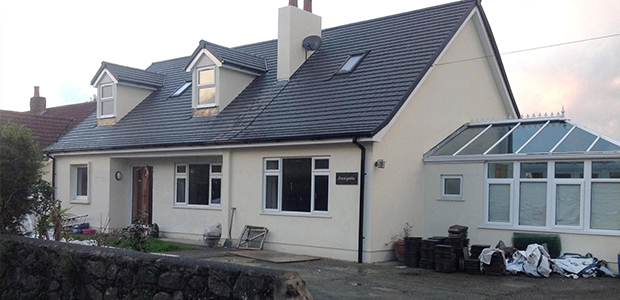 Guernsey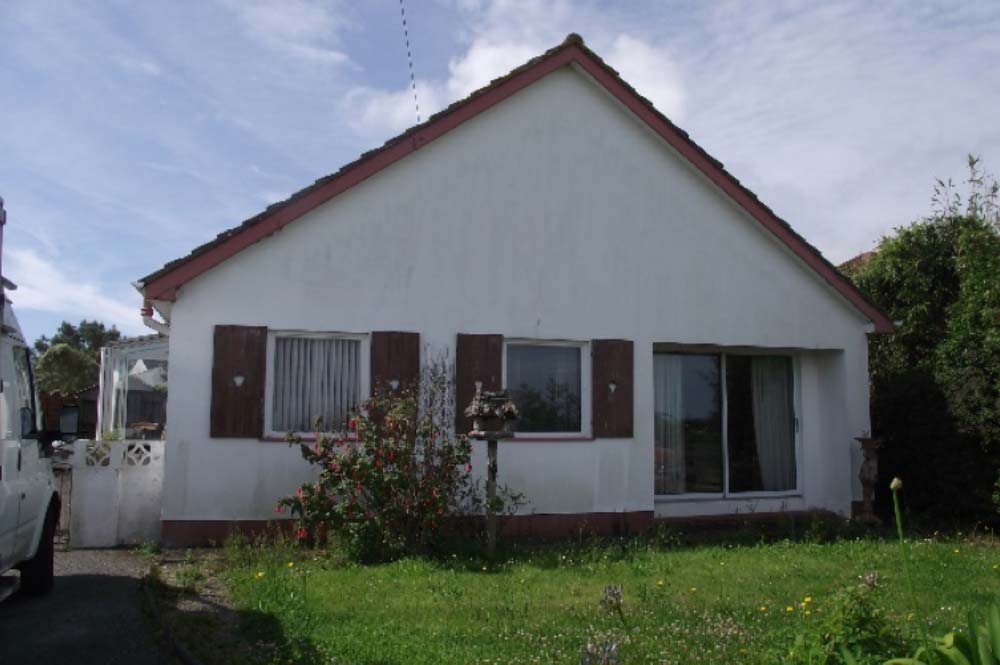 Before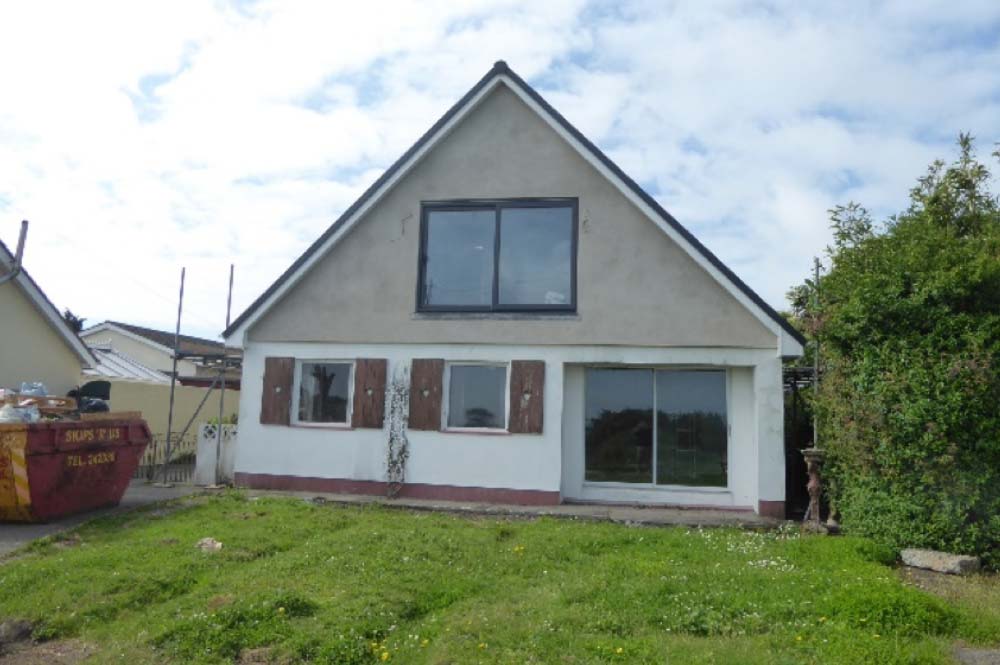 After
Chippenham, Wiltshire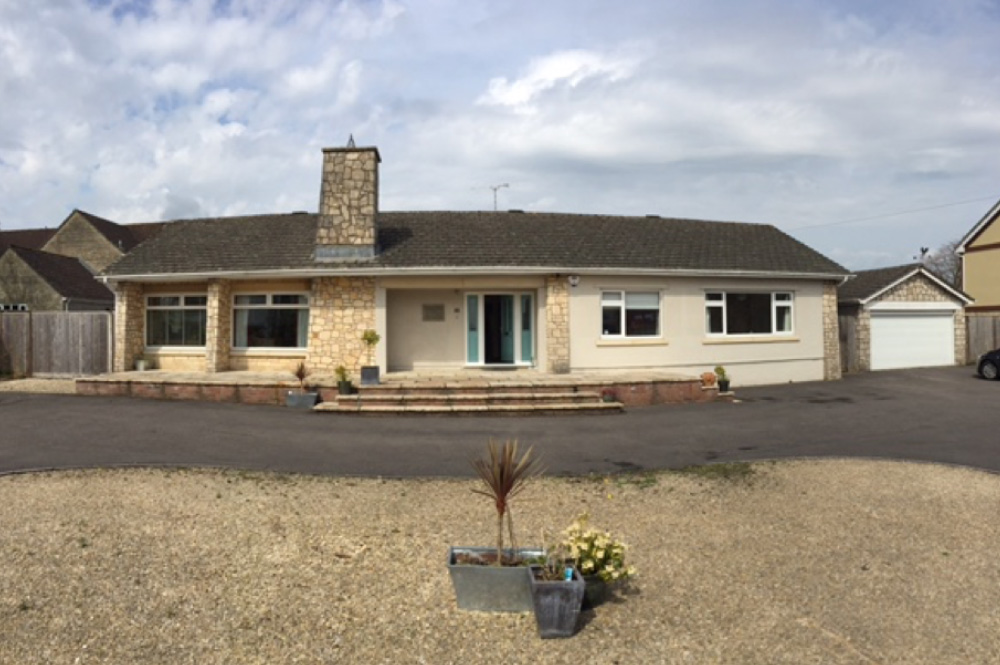 Before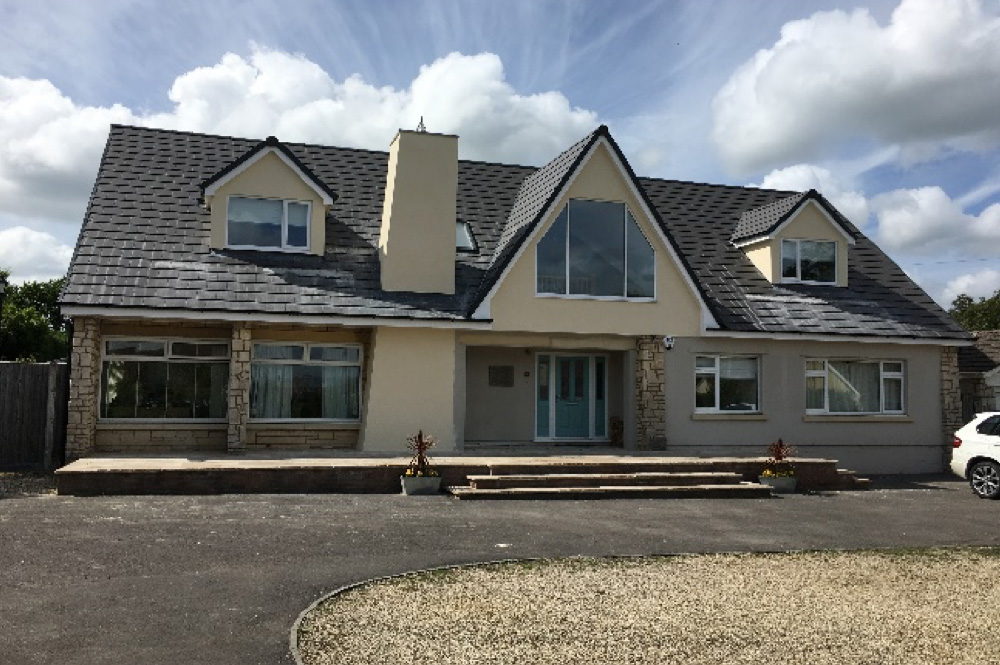 After
Montagu Square, London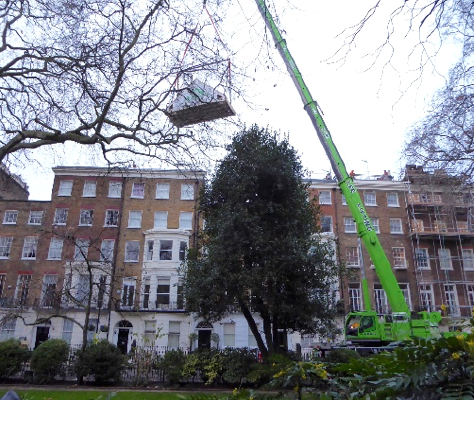 Before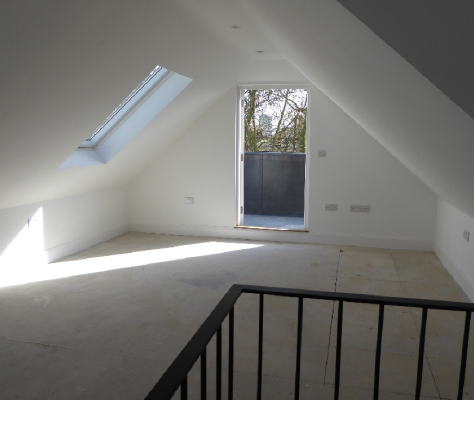 After
With a penthouse living apartment in central London, the owners were keen to create a perfect garden room to complete this city living penthouse. The solution designed, developed and built was to create a modular timber framed room to high specification and deliver the ultimate garden room which encapsulates the London sky line.
Jersey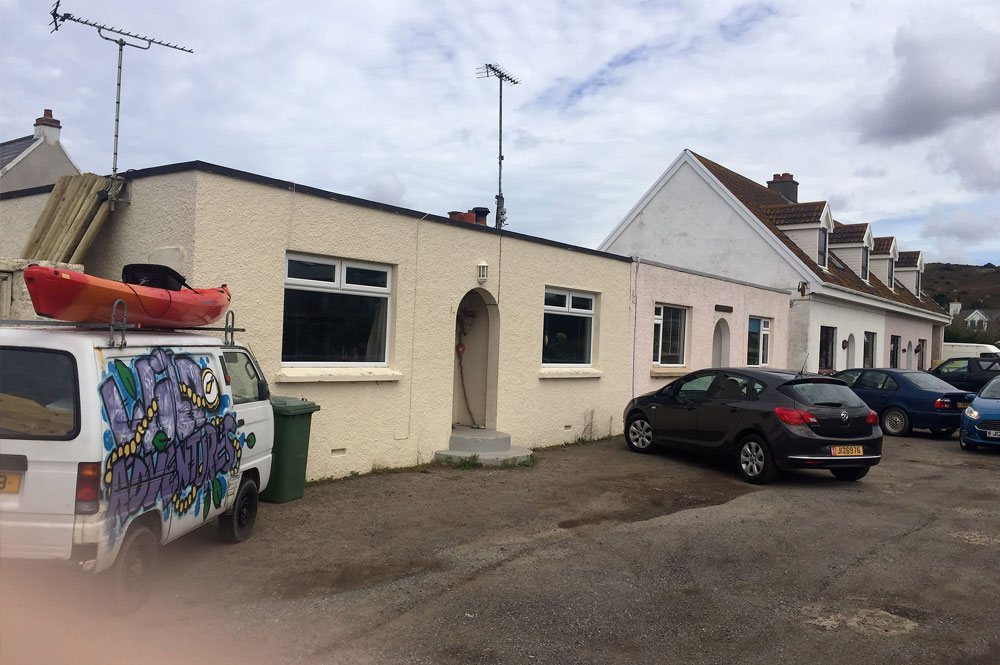 Before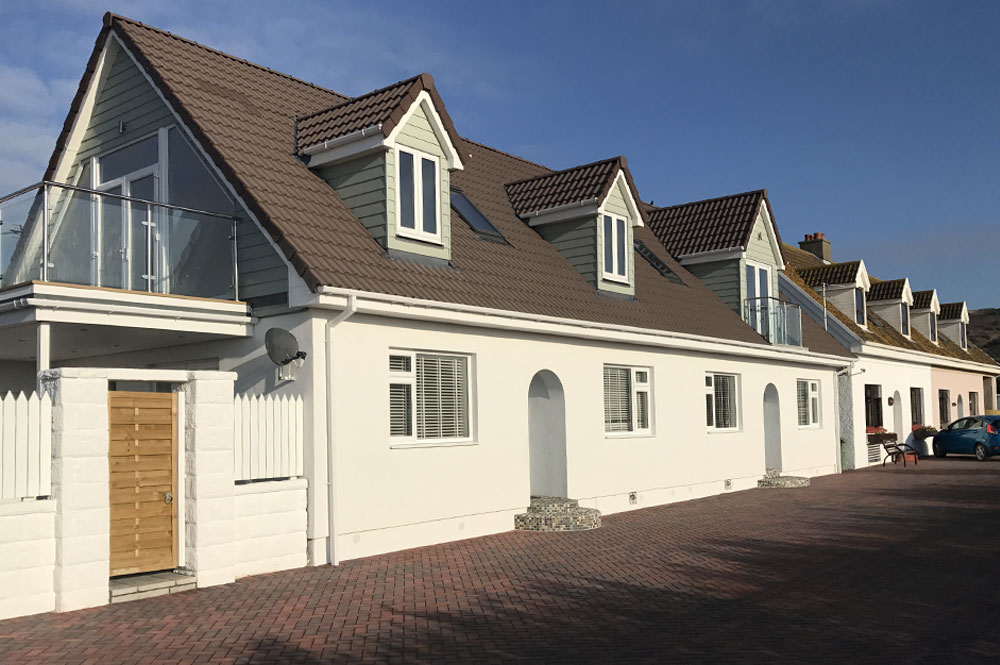 After
This Jersey property renovation was ideal for the Moduloft team, in a perfect location with a new roof that opened up the space and provided 2 large rooms, an open plan kitchen and living area to fully embrace the perfect sea views.
Our structure and approach was to help the customer achieve the new space and a renovation that would totally transform the look of this property.  The new upstairs space was designed to embrace the location and with a Juliet balcony the views over the ocean are just idyllic.  With 3 pitched dormer windows the new space has the light and a double kite staircase to complete the internal connection between the floors.  The Moduloft came with all electrics and heating prepared to simply install in days when on site.
The new open plan kitchen embraces the upstairs of this property and has delivered a fantastic and fresh feel for this beautifully located house.
View Gallery
View Gallery
View Gallery
View Gallery
View Gallery
View Gallery
View Gallery
View Gallery
View Gallery
View Gallery
Hampshire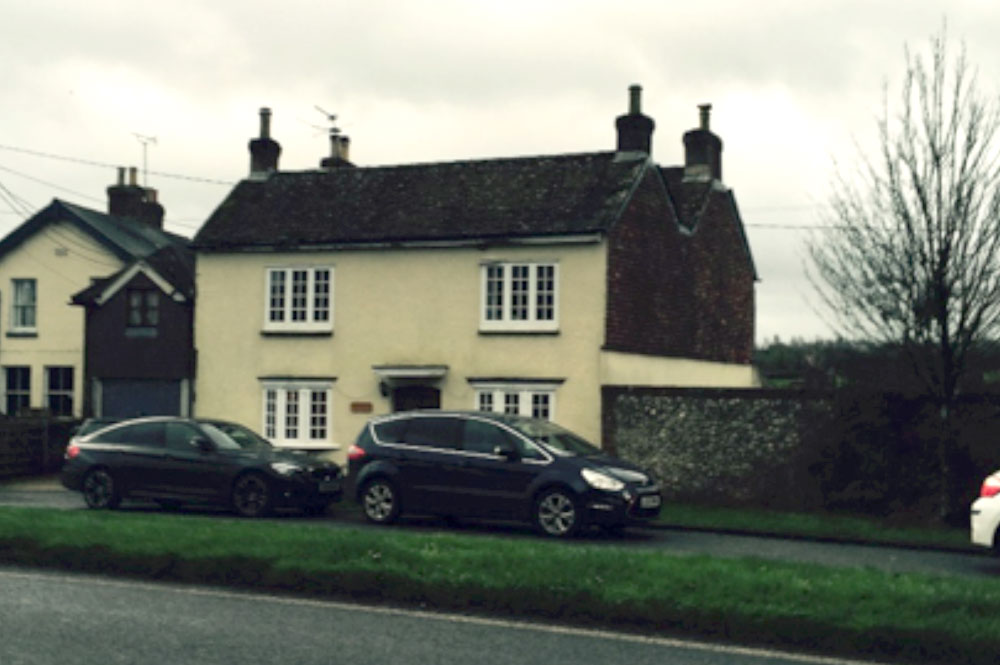 Before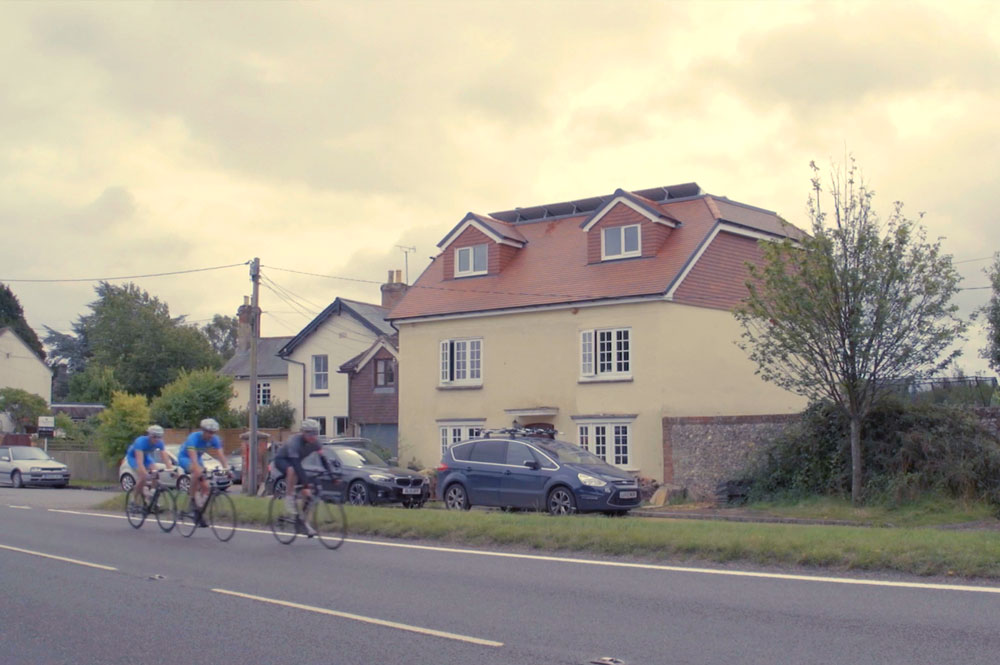 After
A family that loved their house but were crying out for more space to enjoy with the growing family. They were keen to avoid lots of builders on site for months and found Moduloft to be the perfect solution to get their new roof space installed in weeks. The project was captured on video from start to finish so you can truly get a feel for how a Moduloft project and the team work closely with the family to deliver their new space.
YouTube
North Yorkshire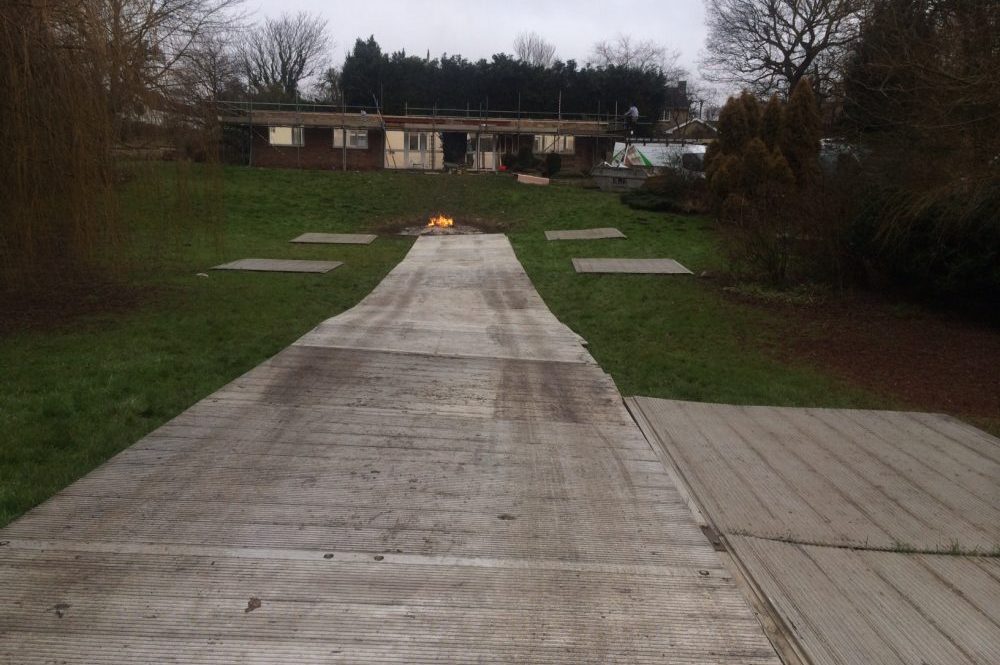 Before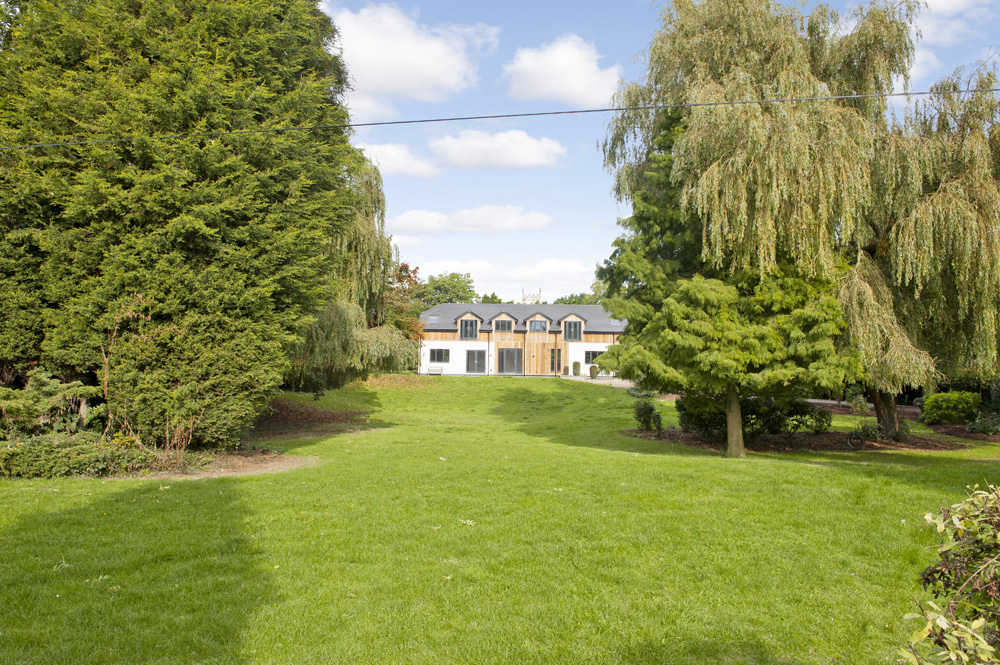 After
This extensive renovation project saw a 1950s standard 3 bedroom bungalow space was 2000 sq ft. The property was dated and the owners had a vision to develop and raise the height to build a Moduloft that is 4000 sq feet with 4 bedroom and 4 bathroom.
The property based in leafy North Yorkshire Village of Monk Fryston had amazing gardens around the property and so any renovation had the potential to deliver an outstanding large family house in the heart of a perfect village setting.
Moduloft provided the perfect way of building the new roof space with all rooms and bathrooms in place during build at the factory and then lifted into place in 1 day and complete the install in 2 weeks. The property today is so eye-catching and demonstrates how our solution can be designed to lift a property and transform into the perfect living space.
View Gallery
View Gallery
View Gallery
View Gallery
View Gallery
View Gallery
Guernsey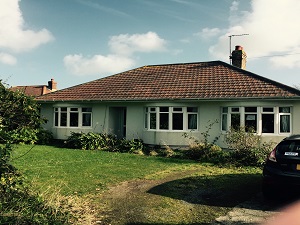 Before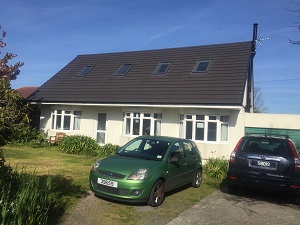 After
The family were keen to extend their bungalow in Guernsey and Moduloft was perfect to raise the height and create the living space with a gable end loft.
We transformed this bungalow with 2 additional bedrooms and a separate bathroom in the loft space. A focus for us is to do as much as we can in the factory before we deliver, we fully fitted the new bathroom so that it was delivered complete. As part of our work at the property to complete the install we removed a wall to allow for the new staircase which was finished in the chosen style. The new space also allowed for storage doors in the eaves so the family has plenty of hidden space.
The property transformation is loved by the owners, who now feel they have the perfect home for their growing family.
View Gallery
View Gallery
View Gallery
View Gallery
Nottingham Place, London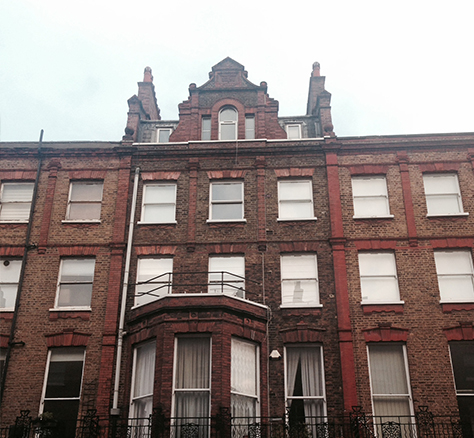 Before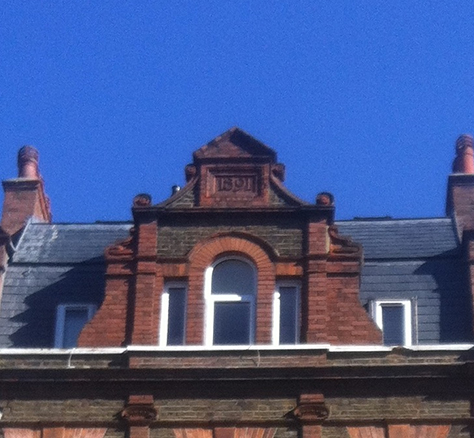 After
A central London flat 4 storeys up.  The property owners were keen to extend and create more space. The Moduloft solution was perfect, as we could produce extended room space at sky level and turned this 2 bedroom flat into a 2 bedroom duplex with new fully fitted kitchen. The new space has been designed to suit central London and with perfect velux windows to capture lights and views over the city, creating the ultimate modern living space.
View Gallery
View Gallery
View Gallery
View Gallery
View Gallery
View Gallery
View Gallery
Guernsey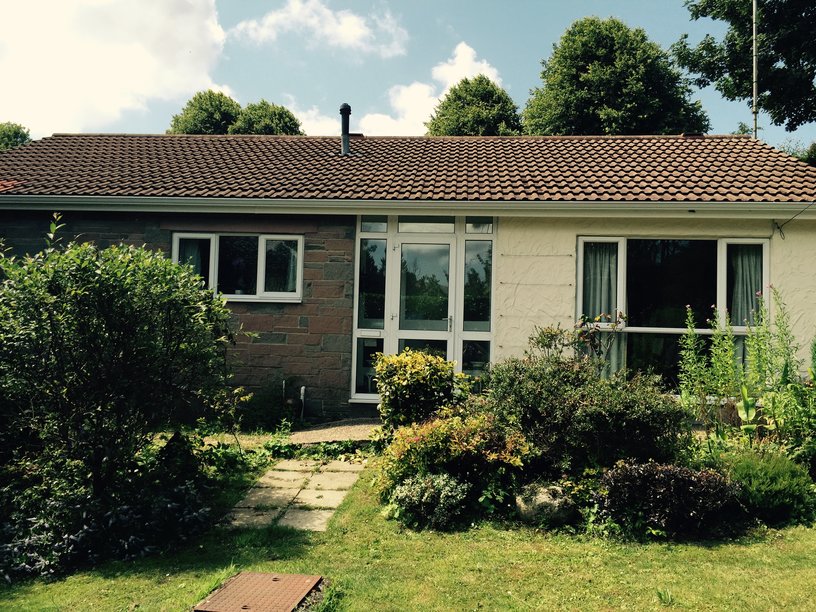 Before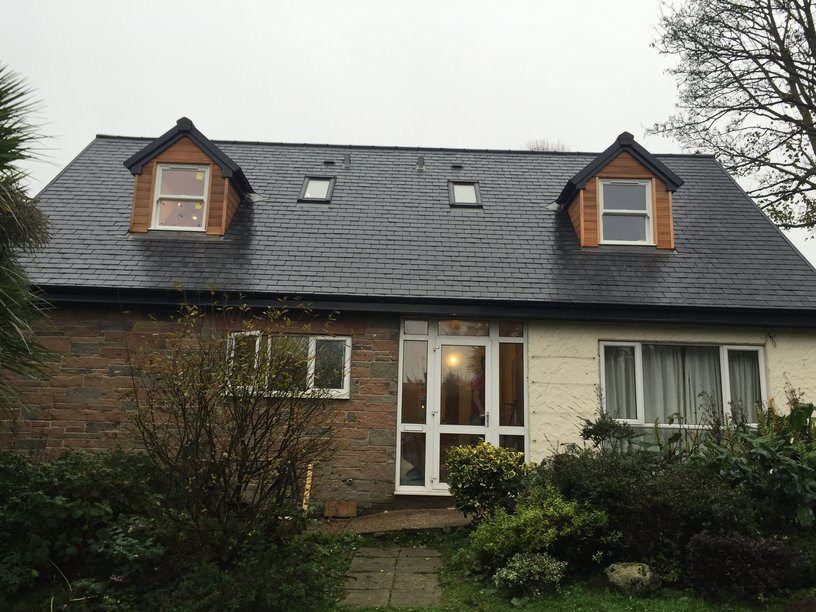 After
The project brief was to transform this traditional 2 bedroom bungalow into a 4 bedroom family home.  We created 2 double bedrooms and ensuite bathroom in the new loft space.
With very specific design and finish to the new roof space in terms of roof tiles – shows that our tailor-made solution means our design team work hard to deliver everyone's unique ideas.
View Gallery
View Gallery
Jersey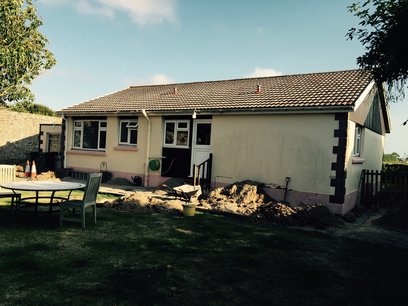 Before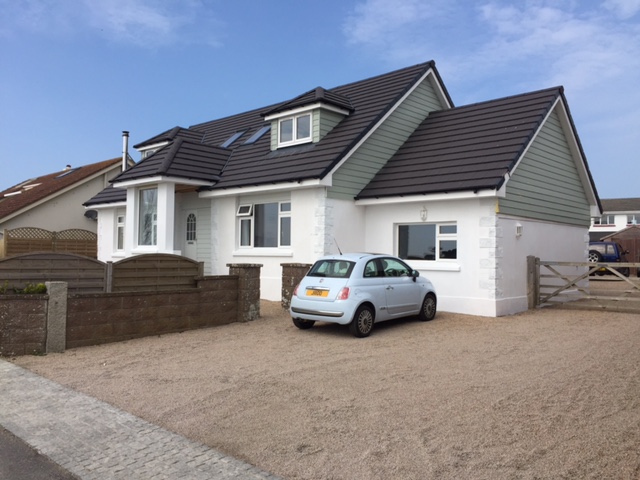 After
We transformed a traditional 2 bedroom bungalow in Jersey.  The project focus was to create a Moduloft that would provide the family with more living space and created 1 double bedroom, 2 single bedrooms and 1 family bathroom in the new roof space.
This property is now a true family home with room to grow.
View Gallery
View Gallery
View Gallery
View Gallery
Sessay, Thirsk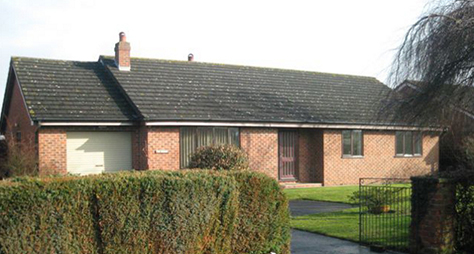 Before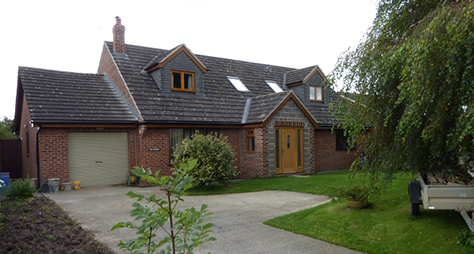 After
A key transformation for this property to take it from a 3 bedroom detached bungalow and develop a Moduloft that would create a new master bedroom with ensuite and walk in wardrobe, plus an additional 2 bedrooms and a gallery landing. A project that was perfect to demonstrate how we can take a standard bungalow and create more living space by extending upwards.
YouTube
Jersey bungalow extension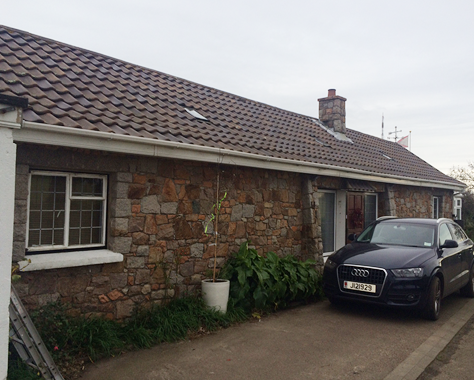 Before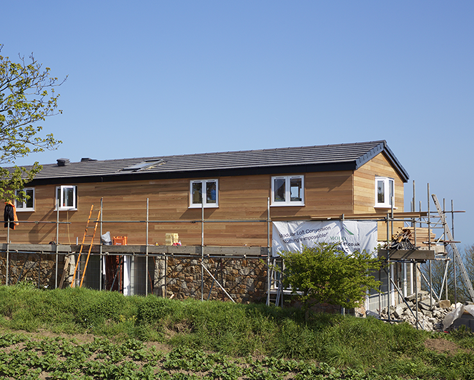 After
A perfect location in Jersey with views of the sea, but in a single storey bungalow.  The owners felt they had the best spot on the Island but wanted to extend upwards.
We developed a bespoke Moduloft that was a cedar clad roof space with extended large windows to ensure they could embrace the views around La Perruque. The space we built created 2 bedrooms and 1 bathroom.
So by turning this property from a 2 bedroom into a 4 bedroom with extended space and viewing gallery upstairs has significantly increased its value, but more importantly provided this owner with a perfect home for their growing family.
Hastings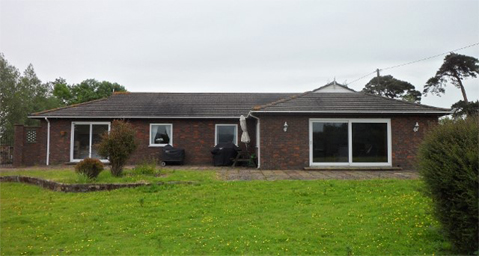 Before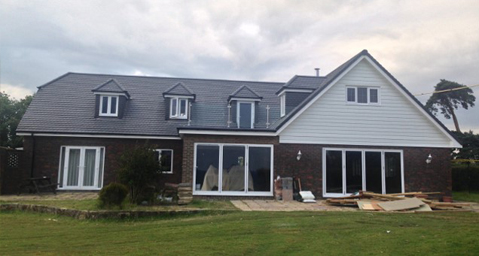 After
The Property owners were keen to extend their bungalow and create a family home. We designed and developed plans to extend the property with a new roof area that transformed this property into 4 bedroom and 3 bathroom extension. A unique feature we added was a glass balcony to enjoy the summer evenings.
Our transformation now means the property value has gone up which is great news for the owners but for them it was about creating their dream family home.
Waterlooville, Hampshire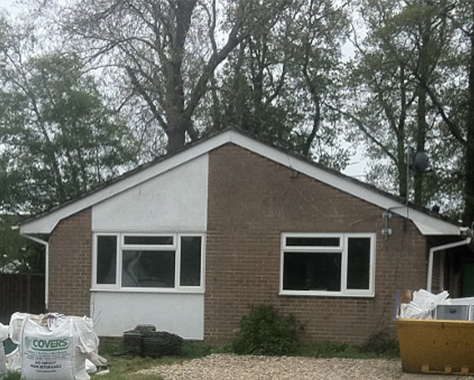 Before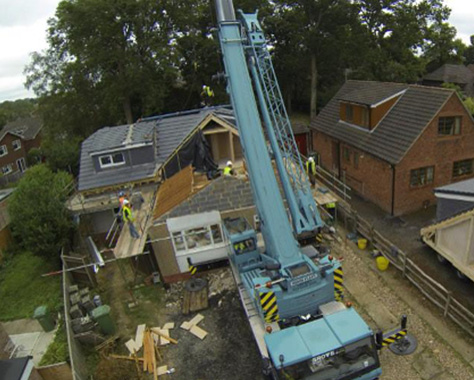 After
A traditional modern truss rafter detached bungalow with a low ridge height making it impossible to build a conventional loft conversion without removing the roof. Our customer had a young expanding family and needed extra bedroom and bathroom space. They also needed to use a ground floor bedroom as a playroom. The option of moving out of the property was too disruptive and expensive so they needed a solution that would allow them to stay at home whilst the job was done. A normal roof removal and rebuild would have taken between 3 and 6 months to complete and have been very disruptive especially with small children and a baby to consider. The family wanted to stay in the home and have little disruption and naturally add value to the property through the renovation project. Moduloft was a perfect solution with speed of build in the factory.
This project was featured on Sarah Beeny's TV program 'Double your house for half the money' on Channel 4 in October 2012.
View Gallery
View Gallery
View Gallery
View Gallery
Peebles, Scotland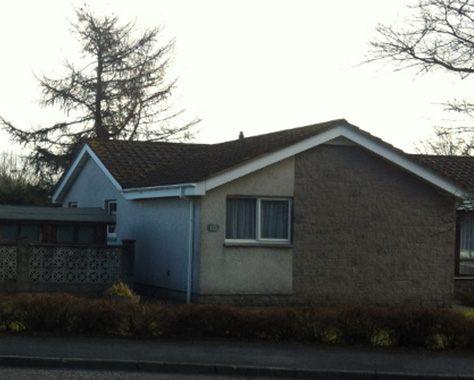 Before
After
This extensive project was to create four double bedrooms, a shower room and a family bathroom. Overall this kind of development was perfect for Moduloft as the family didn't want to wait for months and needed to see how the improvement could also increase the property value.
View Gallery
View Gallery
View Gallery
YouTube
St Sampson, Guernsey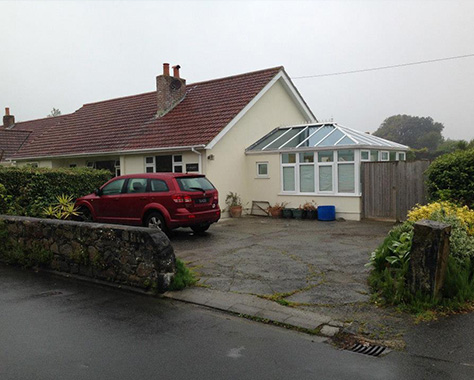 Before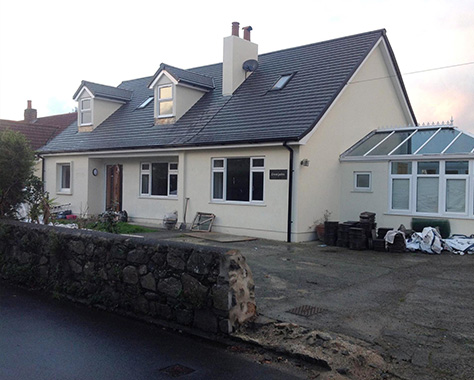 After
Our first project in the Channel Islands. The family we worked with were keen to renovate their bungalow and create much needed space for them and their 3 children. Our renovation was to build a Moduloft that contained a master bedroom with dressing room, a bathroom and a single bedroom. Our location and speed of build was the same for the Channel Islands, with our fully managed service the process and timeframes are all agreed and with ease we can offer Moduloft to the Channel Islands.